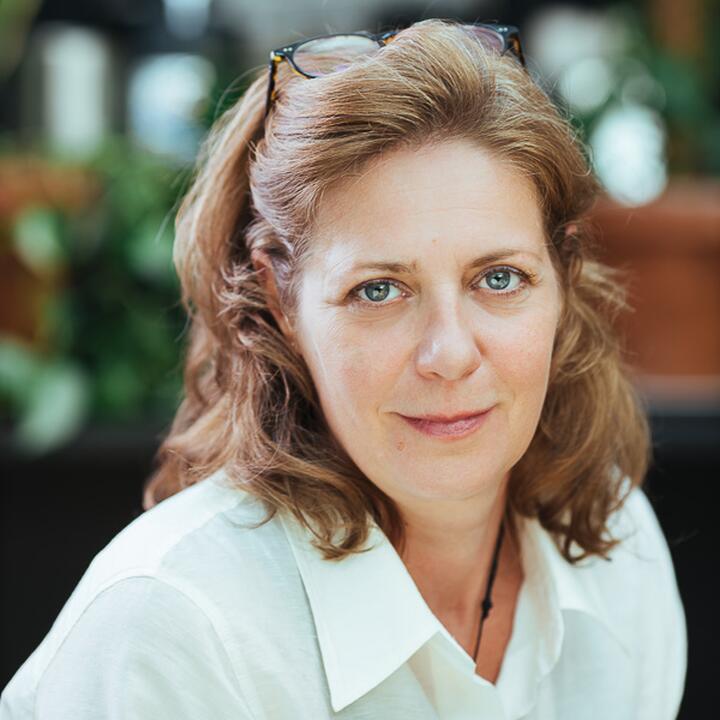 Corinna Volonte-van Gils
smooth & people operations
Corinna has been with dwarfs and Giants since 2017. She is responsible for finances, controlling and accounting. She also coordinates operational processes and the necessary infrastructure so the organization runs smoothly. Corinna has more than 15 years of experience in various industries, such as IT, retail, and consulting, for example as a planner at IKEA, in setting up a back office, or even as a self-employed body therapist. Her diverse activities have one thing in common: self-organized work for the benefit of the whole organization and the people who are working there.
What is the main focus of your work at dwarfs and Giants?
Finance
People Operations
... and that dwarfs and Giants runs smoothly as an organization 
Is there a quote that particularly inspires you?
That which throbs so powerfully in your heart is the person you really are. Incessantly, s/he bangs on the door of his/her dungeon, release him/her.
The Purpose of dG is about "wholesome organizations." What does wholesomeness mean to you? 
Wholesomeness means to me that we as people in an organization can show up as we really, really are (freely adapted from Frithjof Bergmann). We want to do our jobs really well, but in doing so we are also human beings with needs, conflicts, and vulnerabilities. We all have our little quirks, and issues/tensions that I carry around as an individual, which also have to do with the organization, should become discussable in such a way that there are no pink elephants in the room and we can move forward together.