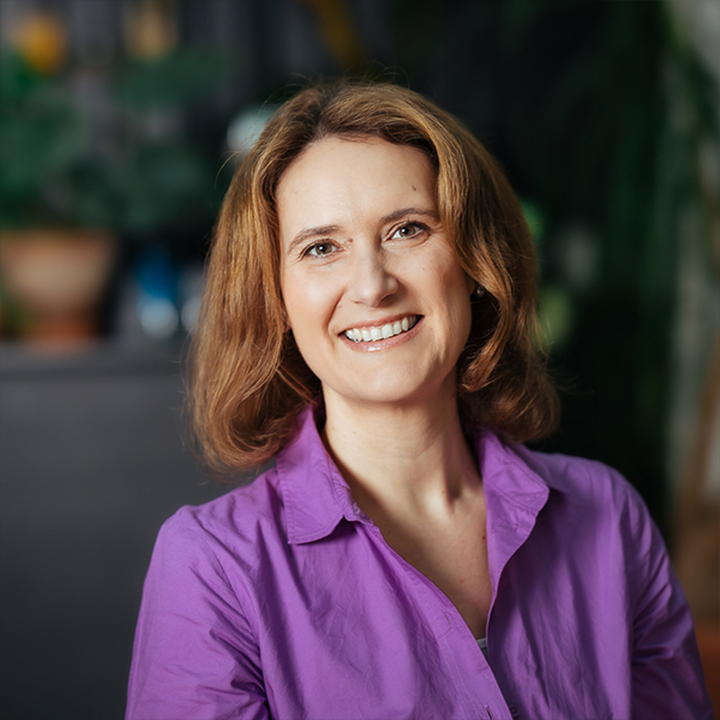 Anja and events have always belonged together. Singing classically since the age of eight, she additionally ran her own business in the event sector in Berlin (including rock concerts :) before dedicating herself to her vocal studies in Vienna and becoming active as an artist. Since then she has performed on a wide variety of stages – from musical societies to traveling operas – and also moderated group discussions on the side for GfK Austria and other companies for ten years. In 2018 Anja founded the cultural association FairArt in order to develop and implement fair and sustainable cultural projects. In addition, she coaches people on how to strengthen their (stage) presence in meetings and presentations and leads groups in music therapy with a focus on personality disorder among other things. Justice, fairness, determination, and versatility are core issues that continuously drive her to try out new things and break new ground. Self-organization and new work models fit in perfectly. She finds it particularly attractive to help spread and promote these (collaborative) working models through events.
What is the main focus of your work at dwarfs and Giants?
Organizing dGs public events

Communicating with participants before, during and after the event

Developing creative ideas for effective and sustainable events

As well as suitable event strategies
Is there a quote that particularly inspires you?
Whoever wants to build high towers needs to spend a long time on the foundations.
Anton Bruckner (composer)
What have been your most important learning experiences?
Since I love to learn, there is no such thing as "the" learning experience for me, but rather a constantly evolving interlocking growth. As a singer, I learned how important it is to be authentic and present in the here and now to have this special effect on the audience. And I love to touch people emotionally. This connection is unique. The same knowledge helps me with my horse. Horses also teach you a lot about body language and inner images. I find that particularly exciting. As a facilitator, I was interested in groups and their different dynamics: How do I manage to create a homogeneous group where everyone can contribute and express themselves equally if they want to? In addition to fair productions, FairArt, and my cultural events are also about team building – we artists are often still working in old hierarchical structures. How do I get artists to get more involved and participate actively instead of just doing a job? And in my music therapy groups, I learn how important it is for people to be allowed to know and express their feelings, and what effect it can have if this is not the case. And what enormous power music holds to connect you with your feelings. And when I read about dG's event management announcement I could not believe how much of my values and the important things to me are represented here. I knew right away: that's where I need to go – there's a lot to give, to find, and to learn. Here I am
The purpose of dG is about "wholesome organizations." What does wholesomeness mean to you?
For me, wholesomeness in the most beautiful sense is when we manage to accept each individual as a unique being. Starting with myself, I need to know and get to know myself well enough to be able to express myself well. But I also need to have an eye for the otherness of my fellow human beings, and their uniqueness. I would like us to design more and more new systems in which this becomes possible for us – where we don't press ourselves into templates, hierarchies, old paths, or expectations anymore, but where we develop our individual self, our competencies, our (perhaps still hidden) abilities as it actually corresponds to us. My ideal state of wholesomeness is that I like to be where I am every day (or at least almost every), doing what I'm doing… Then, the thing with the focus is no longer an issue because I want to be present in the here and now from within myself.
Contact:
a

[dot]

markwart

dwarfsandgiants

[dot]

org
dwarfs and Giants runs on Holacracy 5.0: