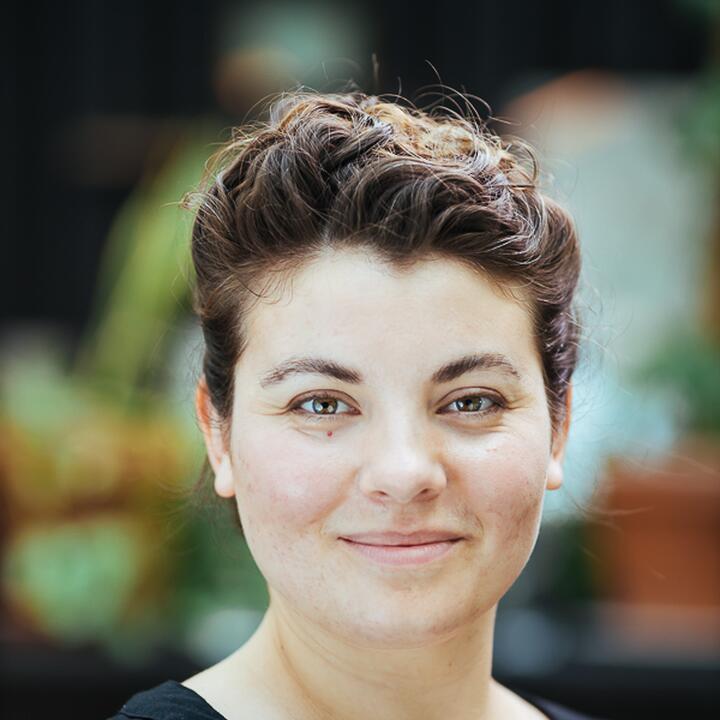 "Creating spaces for people to be fully there." This is the core aspect of Leonie's activities. At dwarfs and Giants she is responsible for accounting operations to make sure that the organization remains well maintained. On the other hand, in the role @Mother Earth's Calling, she is on the strategic steering committee in order not to lose sight of the needs of our environment(s).
Before that, she supported self-organized collectives, organized political campaigns and activist conferences, and was a member of the board of a non-profit organization. Leonie also facilitates groups and does yoga, Thai massages, meditation, and is currently doing an MBSR (Mindfulness-Based Stress Reduction) training. 
What is the main focus of your work at dwarfs and Giants?
Creating a solid basis for our accounting processes / maintain our organization
Strategic work with a focus on the needs of our environment in the role of @Mother Earth's Calling
Is there a quote that particularly inspires you?
There must be those among whom we can sit down and weep, and still be counted as warriors.
Big goals and a strong desire for change often lead to being unable to cope. In situations like this, I need spaces that allow myself to be vulnerable. This quote reminds me to call my friends, and that vulnerability and community are essential to creating sustainability. 
The purpose of dG is about "wholesome organizations." What does wholesomeness mean to you?
"To be beneficial and nurturing to the world," this is what wholesomeness means to me. In my life, this means an interplay of pausing and shaping. In pausing, your orientation and reflection steadily get the place they deserve. And shaping is about finding the next step within my options for action.
I am still far from realizing an authentic or even complete integration of this ideal version, but I'm working on it! Until then: IN ITERATION I TRUST.
Contact:
l

[dot]

volonte

dwarfsandgiants

[dot]

org
dwarfs and Giants runs on Holacracy 5.0: