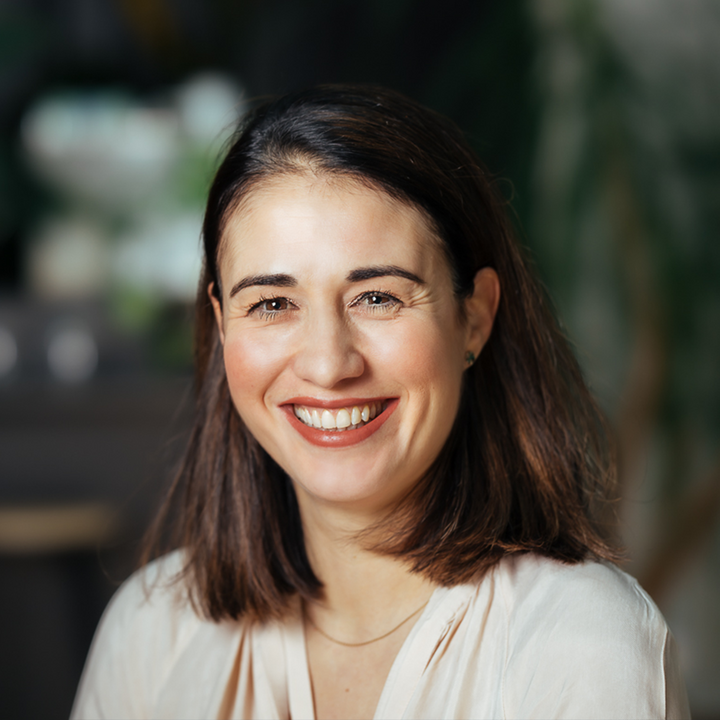 Marion discovered her great interest in human development and learning when she was a child. A degree in business administration led her to the "school" of organizational life. She spent many years working for large companies in HR (also in finance, at Lenovo, most recently at Johnson & Johnson), initiating change as well as organizational processes. Yet her focus was more on "resources" than on the "human" potential. From this she realized: We are all carrying our "means of production" (creativity, empathy, resilience, authenticity) within ourselves. But how can they develop and be introduced in organizations in a valuable and meaningful way? This was the beginning of her "outburst of courage," which brought her to dwarfs and Giants in 2017.
What is the main focus of your work at dwarfs and Giants?
Whole-system business transformations that support making responsiveness and learning agility a core competence 
Leadership transformation as a catalyst for sense-making, development of potential and stability in unstable and unpredictable contexts
Clear the Air as a form of authentic conflict mediation, and the role of psychological safety in the development of people & teams 
HR transformation that opens new spaces where self-knowledge, awareness and connecting relationships at eye level create new forms of leadership & collaboration, thus strengthening corporate identification and belonging
What have been your most important learning experiences?
No doubt about it, 800 kilometers of the "Camino de Santiago" (Jakobsweg / Way of St. James), from the French border to Santiago de Compostela – a life's journey that brought me in touch with my inner world, gently and supported by nature and thousands of years of history.
How did you get in touch with New Work?
By exploring the question: What's worth investing your lifetime in? We spend ⅔ of our waking hours at work. How can I use my talents in a value-adding and meaningful way?
I have experienced firsthand the pain points that our clients tell us about time and again. We need to become faster and more innovative, make better decisions, cooperate better across divisions, unlock potentials, lead differently, attract and retain the right people, etc.
And we all know how this can be achieved – by fundamentally changing our organizational operating system: power, organization, leadership & collaboration. With this longing I discovered dwarfs and Giants.