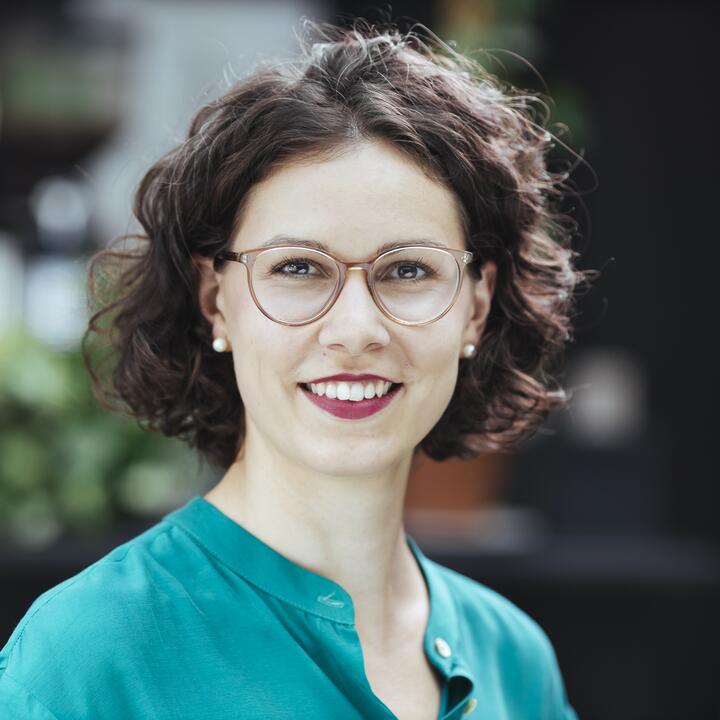 Vera Herzmann is convinced that we'll be working and interacting differently in the future. As an @Evolutionary Catalyst at dwarfs and Giants, she supports companies in agile-systemic transformation processes on their journey toward self-organization and strategic realignment in the 21st century. She studied Management, Organization Studies and Cultural Theory at the University St. Gallen, and is currently setting up the dwarfs and Giants Hub Switzerland. She's also known as a free spirit whose creative ideas need to be kept in check at times.
What is the main focus of your work at dwarfs and Giants?
Supervising transformation processes toward self-organization
Purpose quests, agile ways of working, Holacracy, sociocracy, new forms of decision-making 
Leadership development and coaching
Support of innovation processes
How did you get in touch with New Work?
New forms of collaboration fascinated me early on. When Holacracy was introduced across the board at Unic – a digital agency with 230 employees – in 2017, there was no turning back for me. I was able to experience first-hand what works and what doesn't, where the "human factor" shows up and what potentials are released in people.
What has been a highlight of your work so far?
One of the milestones so far has certainly been the purpose quest of a client in Bregenzerwald, which I did with Sascha – the immersion into the client's DNA, the stories around the campfire, the transformation energy. Additionally, this mandate led me to founding the dwarfs and Giants Hub Switzerland, and to the signing of the contract on December 16, 2020.