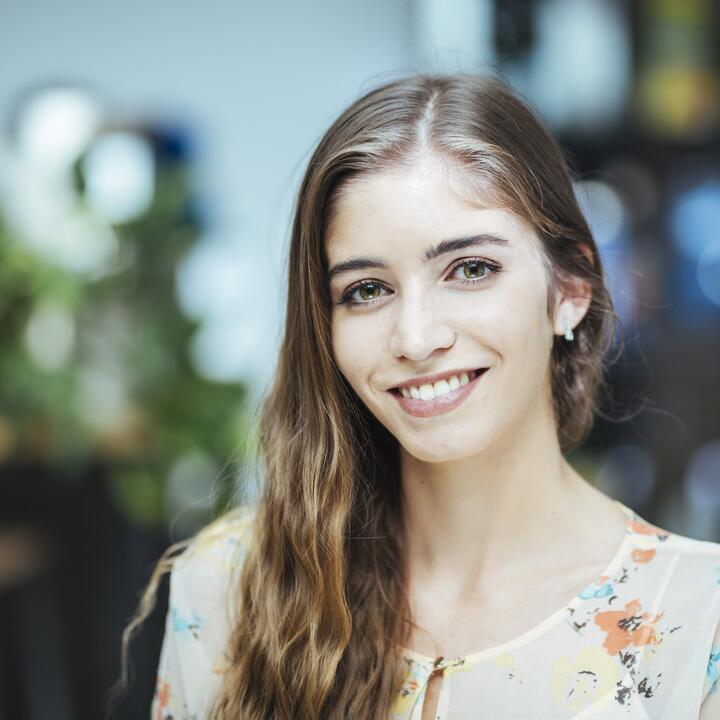 Deniz graduated from an Advanced Secondary School for Tourism (HLT) in Vienna with a focus on marketing and management. She also has four years of professional experience in the tourism industry. She is reliable, responsible and empathetic, has a good number memory and a wide range of interests. She speaks fluent German, English and Turkish and shares her experiences from different cultures with her little daughter.
What is the main focus of your work at dwarfs and Giants?
Logistics for the shipping of seminar packages and other mail
Planning & production of event materials
Expense management and preparation of accounting processes
Selecting, answering or forwarding various inquiries to relevant roles
How did you get in touch with New Work?
During our marketing class at the HLT, we researched Holacracy and New Work. The more I looked into it, the more interest grew. I was inspired by the idea of being able to make decisions myself and to take responsibility for having scope for creativity and the opportunity to really develop my potential.
Is there a quote that particularly inspires you?
If you want to move the world, you should move yourself first.
Contact:
d

[dot]

guska

dwarfsandgiants

[dot]

org
dwarfs and Giants runs on Holacracy 5.0: